Fingersoft's third Future Workplaces certification unlocked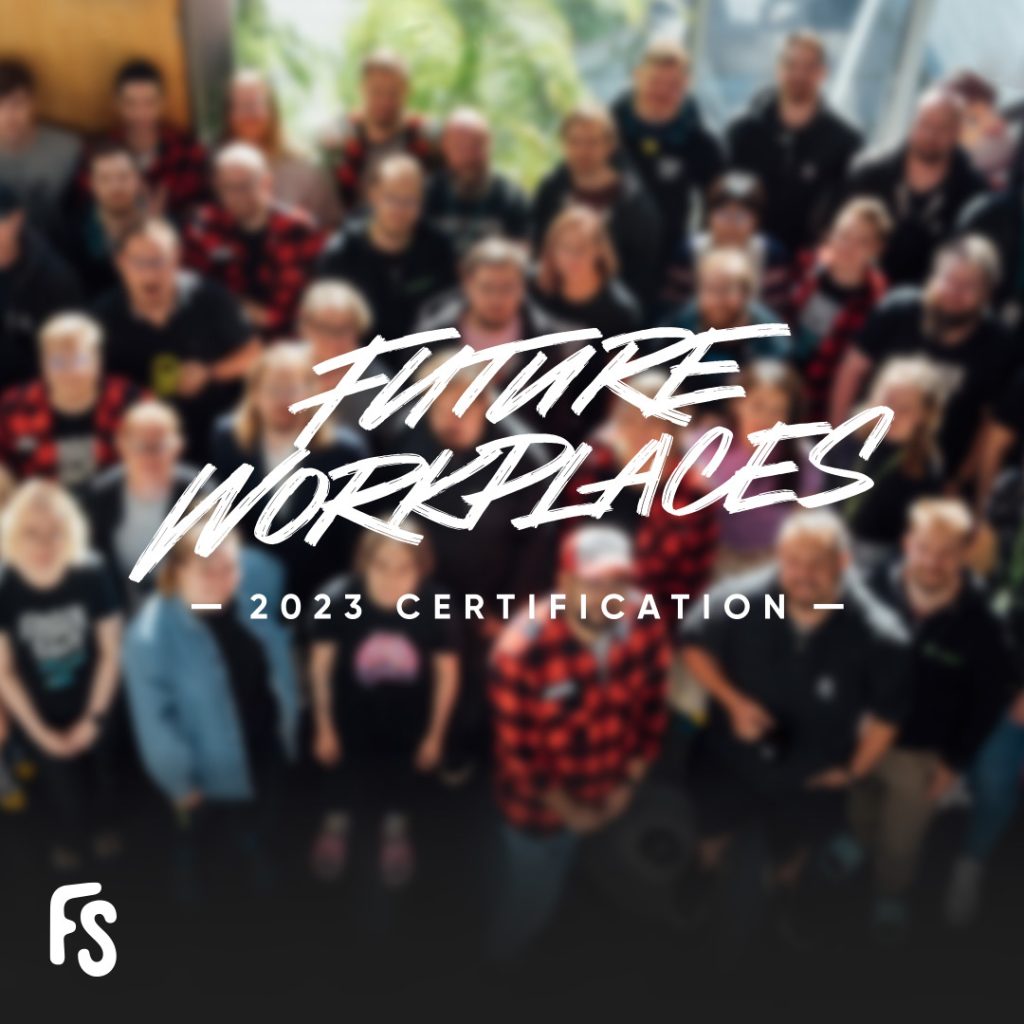 For the third year in a row, Fingersoft has earned the Future Workplaces certification. It is awarded to companies where "company culture is led with exceptional employee insight." We couldn't be happier about this achievement!
The Future Workplaces certification is based on the results of the employee satisfaction survey conducted by Siqni. The survey helps us to better understand what is important to our people. It focuses on the most meaningful aspects and measures how well they are fulfilled.
According to our people, some of the best-fulfilled factors at Fingersoft are:
job security,
freedom to work regardless of time or place,
the possibility to influence own work and working environment,
and strong camaraderie at the workplace.
Not only do the results show us where we did great, but it is also an indication of which areas we can improve in. We got some great pointers for where to focus next.
Our people's wellbeing is also an integral component of our company vision, which guides us. Our vision goes:
"Together we are creating a caring environment where creative talent has the best possible chances to provide successful games that feel great to play!"
Learn more about working at Fingersoft.