PSA – Back Up Your Save Game Data!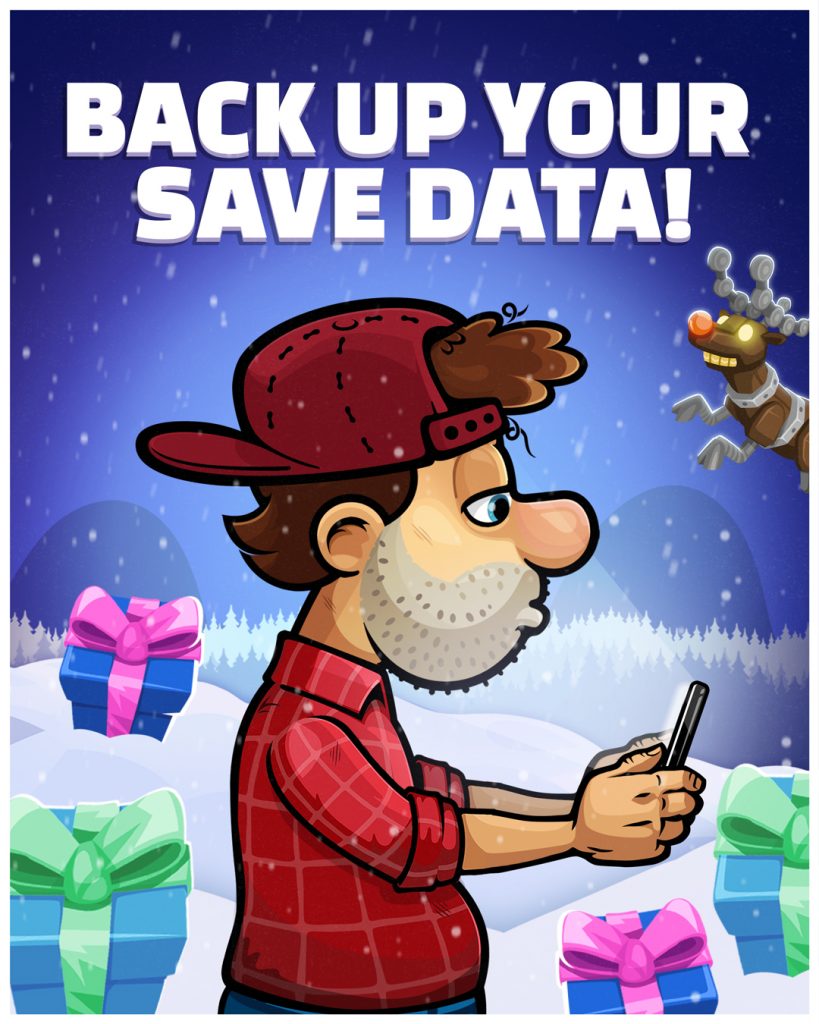 Public Service Announcement
Before you unwrap your shiny new smart devices this holiday season, please remember to backup your Fingersoft games save data to the cloud! That way you can transfer your progress seamlessly to your new devices!
---
To back up your save game in Hill Climb Racing 2 please follow this simple step-by-step tutorial:

1) Open the Hill Climb Racing 2 application and wait for it to load into the main menu.

2) Tap the gear icon in the upper right corner to open the Settings menu.

3) Your cloud save options are displayed under the text "CONNECT ACCOUNT". Depending on your platform, these can include Google play, Game centre and Facebook. Tap the corresponding icon to initiate a new cloud save or to fetch your previous progress.

4) Depending on your choice, you may be required to fill in your login information. Please fill these out upon request.

Please note: Currently, using Facebook to save your progress is the only way to migrate your progress from one platform to another (Eg: Apple to Android).