Patch Notes: HCR2 V1.47.0
Zero Emissions. Zero Saftey. A new update for Hill Climb Racing 2 is rolling out now for all supported platforms, featuring the all-new electric vehicle; The CC-EV! Can you master its 3 tiered boost system?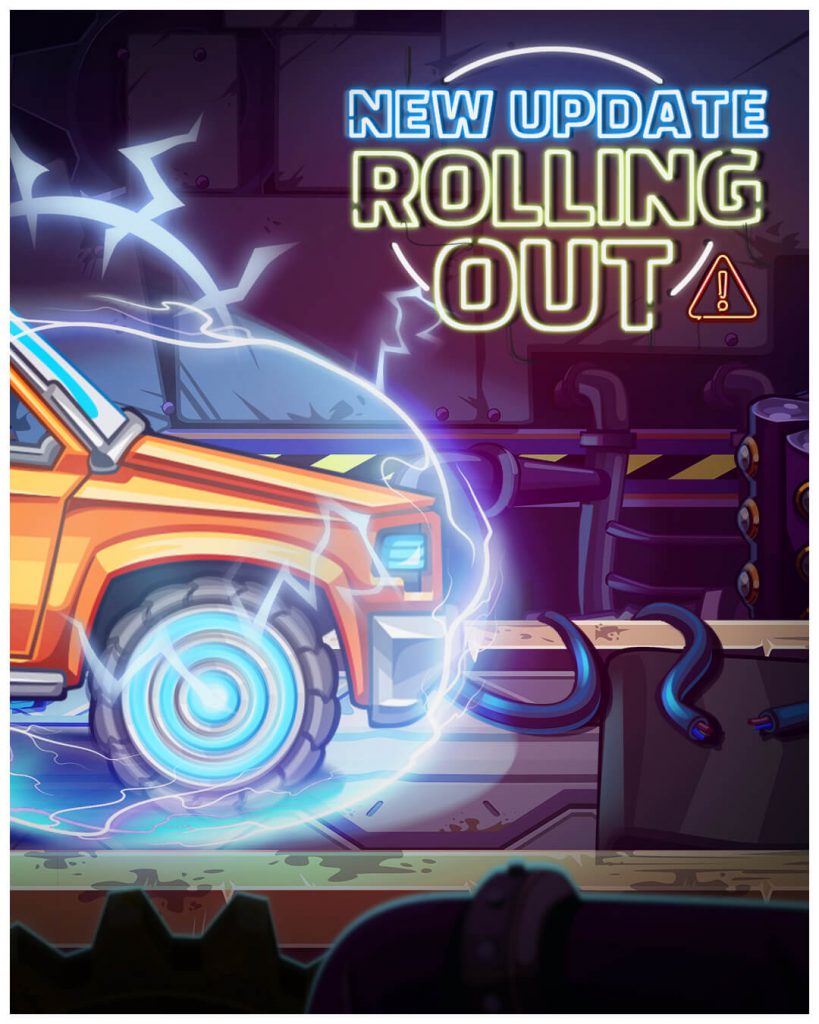 RELEASE NOTES:
New vehicle: CC-EV: Zero Emissions. Zero Saftey. Take charge (heh…) of this highly experimental electrical vehicle and master its 3 tiered boost system if you can…
Team seasons Hall of Fame: Browse the best of the best, and see the top 3 CC teams for previous seasons.
Updated driver's license graphics: Now includes your whole player character and animations!
Global buff to spookiness levels: Includes Halloween theme, Music, Skins, Public & Team events. CHILLING!
New cup: Mystical Cup (Featuring 4 new magical tracks in Gloomvale).
New driver skin: Gilbert.
New vehicle paint: Halloween Rotator.
Improved loading times.
Ultra-wide support (Android Only).
Minimum required iOS version increased from 9 to 10.
Fixed Scooter and Tank physics glitches (No more hilarious exploding scooters or getting stuck in the tank, sorry).
Various bug fixes.