Patch Notes: HCR2 V1.32.0
Tis' the season! Driftmas has arrived in Climb Canyon alongside a brand new, seasonal themed update that is rolling out now for Hill Climb Racing 2, on all platforms!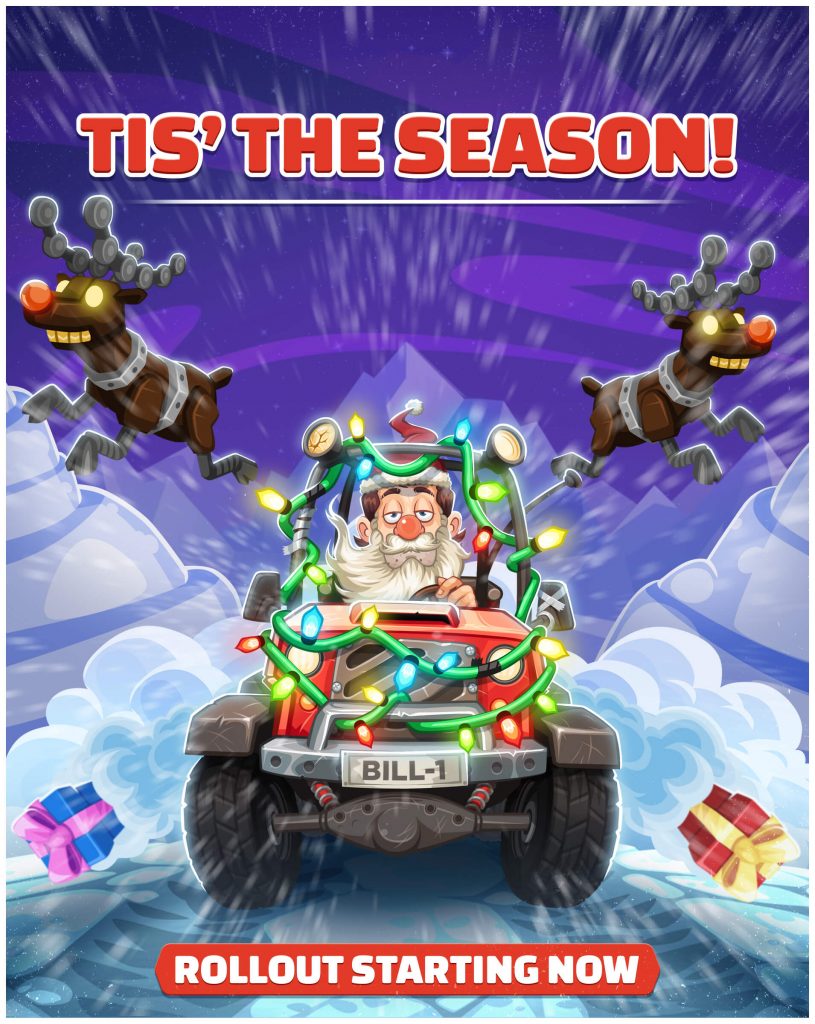 RELEASE NOTES:
It's Driftmas Time! The holiday spirit has come to Climb Canyon & you will notice a wintery overhaul of the menu, graphics and more.
Special "Driftmas" themed public & team events over the holidays.
Trophy Road – An all-new form of progression! Trophy Road displays your progress through the rankings and seasons visually, as well as contains all-new rewards and goals to strive for!
Events tab has been revamped with all new features and graphics.
New cup: Capital Cup.
New player looks: 54N74 – BEEP BOOP. [SEASONS_GREETINGS.EXE] FELLOW HUMANS.
New vehicle skin: Hill Climber Mk 2 gets a seasonal overhaul. We heard you liked Christmas lights…
Tank top hatch greased – Players should no longer get stuck inside the Tank.
There are some new Bosses in town, and they came to win…
All-new event modes.
Various bug fixes.