Patch Notes: HCR2 V1.27.0
A new update is out now for Hill Climb Racing 2 on all platforms!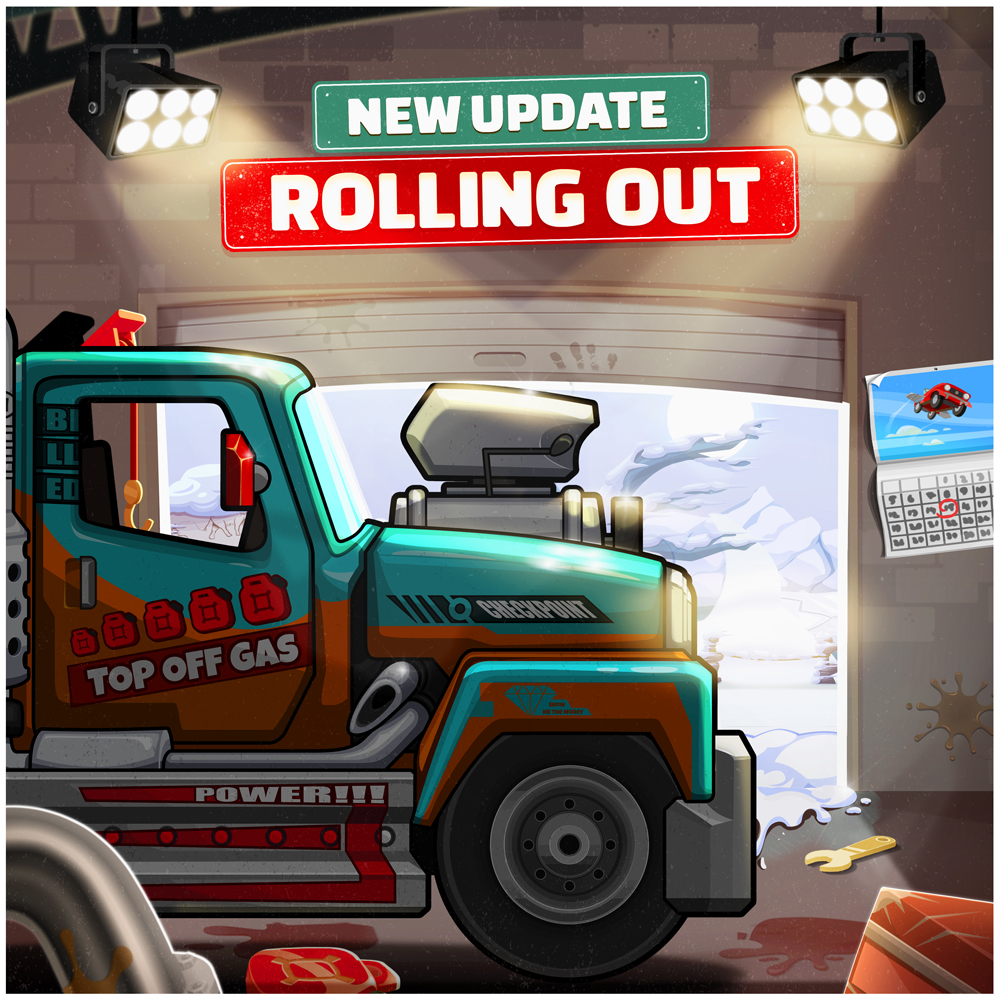 RELEASE NOTES:
Fancy new animated splash screen.
New vehicle: Racing Truck – Big, Heavy and Fast with thousands of horsepower. Can you master it's new air drag & downforce mechanics to beat your high scores?
New driver looks: Mackie.
New world theme: The Racer Glacier (With a new adventure map coming soon!).
New cups: Stormrider Cup, Glacier Cup.
Improved nickname, team name and chat profanity filtering.
Added all new buoyancy, wind, drag & lift physics.
Added weather effects.
Ability to set team join criteria (rank, vehicle count e.t.c).
Various tweaks and improvements to team management options.
You can no longer participate in a team event if an event was ongoing when you joined the team ("Mercenary" & infinite retries exploit fix).
Double public event reward points for VIP (Awarded after returning to the garage).
Added ability to watch a video ad to enter public and team events.
Option to get a notification 30mins before a team match ends.
New event modes.
Various bug fixes.