Welcome to Boom Karts!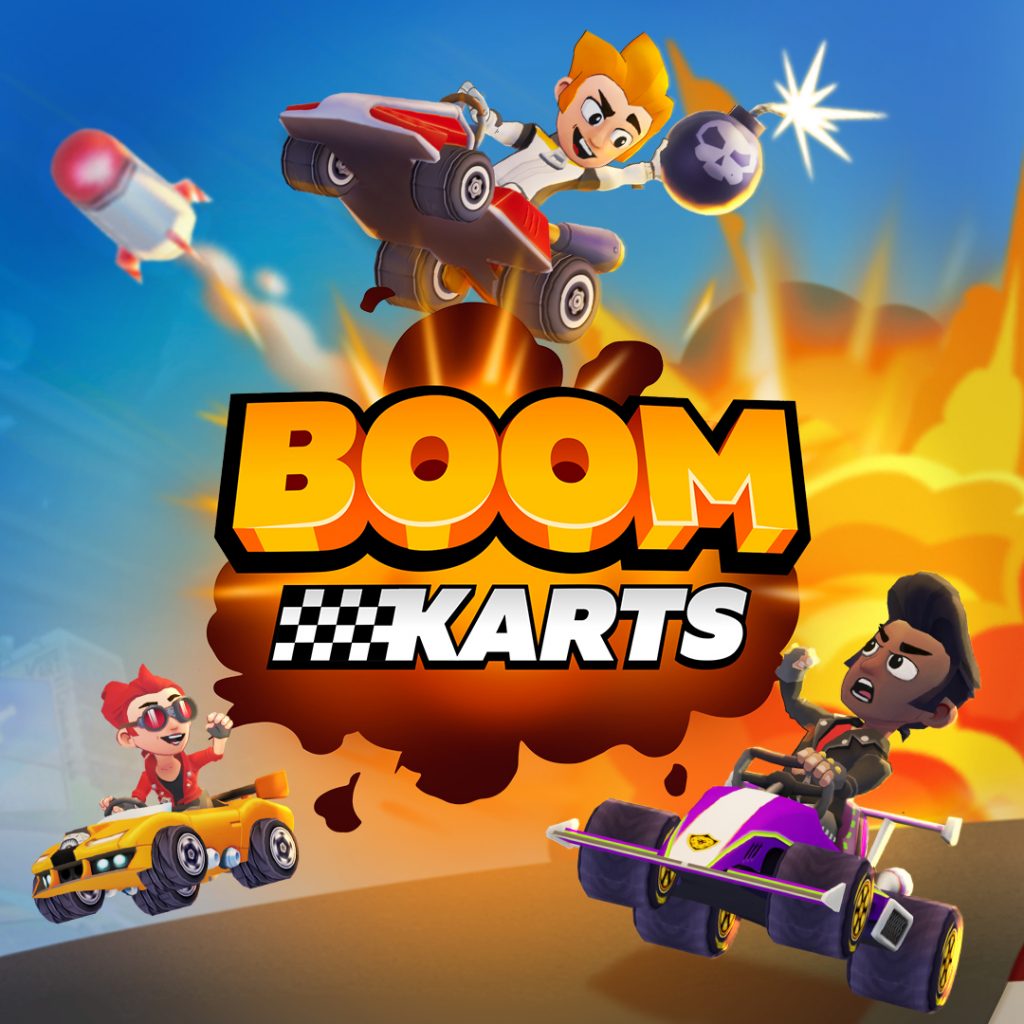 Ready… Set… BOOM!
Press release, May 6, 2021
We are proud to present Boom Karts: a fast-paced online multiplayer PVP karting game now globally available on Android via Google Play. The iOS version is expected to follow soon. The new game has been developed in partnership with our friends at Zaibatsu Interactive.
In Boom Karts, game speed is the goal. The players' aim is to beat the opponents to the podium, not just by racing but also by using gadgets obtained along the way. The online multiplayer game can be played against friends or other players. As the game progresses, the players can upgrade, modify and equip their vehicles and avatars with items earned through gameplay.
"We set out to create a game that has the potential to become 'the best in class'. We wanted to develop a fun karting game with racing in focus, with a very short time from app launch to racing against other players. Boom Karts has tight controls and the drift boost mechanic is intuitive and easy to learn. You can customize your character with whatever style you like, from plain to hilarious, and each kart has its own unique feel, also depending on selected parts," Fingersoft Producer Daniel Fischer explains.
"The development process has been very transparent and we worked closely with Fingersoft throughout the entire process. Both of us understood that this ensures the best final outcome", tells Jussi Ultima, the CEO of Zaibatsu Interactive. "We have great expectations: last year's Rambo: Last Click was a newsworthy production, but Boom Karts is aiming even higher when it comes to the amount of players. Very often the discussion on Finnish game industry concentrates on investor-funded companies based in the Helsinki metropolitan area, but this co-production is a great reminder that we have top game development know-how all around."
More information:
Fingersoft is a Finnish game developer and publisher founded in 2012. The company focuses on fun-filled content for mobile devices. The company is famous for its worldwide mobile game hits Hill Climb Racing and Hill Climb Racing 2 that currently have over 1.5 Billion downloads in total across platforms. Fingersoft's products are available for iOS, Android and Amazon Kindle.
Zaibatsu Interactive is a Finnish game development studio founded in 2014. The company provides game development services ranging from ideation to live ops to their International client base. The team also provides professional programmers as specialists to medium and large organizations'​ front-end development projects in Finland. zaibatsugames.com