From CEO: A recap of 2020
Celine Pasula, Fingersoft CEO summed up the learnings of 2020 into this blog post.
Thank you 2020 for all the learnings and welcome, 2021!
The year 2020 is done and it's time to look ahead into the new year 2021. I started as the CEO a few months before these very strange times, before the whole Covid-19 first started to affect everyone's lives more closely. At first we thought it would be just a few weeks, and after months it became the new normal. Now our thinking is more around what it will be like after the pandemic is over, and how it has changed us – or has it?
Something we all learned during 2020 is for sure that change is happening around us all the time. As Aristoteles has said, "the basic principle of all nature is the changeable and the movement; those who do not recognize them do not recognize nature." Everything is in continuous change and movement as it is a part of nature. We need to be curious to understand that change is happening all the time and that change is inevitable.
curiosity leads to learning
One of the goals we set for the whole company in 2020 was that we need to make sure that our organization is learning from the things we do – either from mistakes or from success. How do we learn then, and how can we create an organization that is ready for that?
First, we need to get curious. We should find the things that wake up our curiosity, but how does that happen? Remember that feeling when you get excited about something and want to learn everything about it? That is where we want to be: get everyone excited and ready to learn and be curious. We did multiple things to support all that in 2020, and it seems we are starting to see things happening and new ideas coming up constantly.
Once everyone gets curious, we might also introduce some new innovations and designs. It can be just products, but also about the company, people or systems as we are doing here I believe. How we do things, what we do and also, really importantly, what we don't do. Design is something that is never complete. It will always remain unfinished and in a state of change, exactly like curiosity and innovation.
But what if the innovation doesn't lead to anything good? What if we fail? We can feel scared, threatened and tuned out. We want to protect our egos, which leads to the point that we might stop learning. Should we look at it from the perspective of improvements instead of failing? We want to create an environment where, knowing this, we would get over it and actually focus on what we are doing and still be able to accept all the feelings, having no need to hide them or feel bad about it.
a safe environment
I am very curious about how we can create the best environment to support that and make sure we feel safe enough to share all the feelings that we experience in case something does not work out when we try something new. We as humans have a tendency to make stories and fill the gaps even if explanations are incomplete or wrong. In neurology, our brain rewards us when we recognize and complete patterns. Stories are one kind of pattern for sure, and when we try to understand the world around us and make sense of it, our body is thinking about what to prepare for. When we experience shame, we are hijacked by some parts of our brain that limits our options to "flight, fight, or freeze." Those survival responses rarely leave room for thoughts, which is why most of us desperately shift around under the rock, looking for reflexive relief by hiding, blaming or lashing out, or by pleasing people. This is something we definitely want to learn from.
Essentially, design is about changing the world around us for the better and we should never be ready with that. There is always room for some improvement. Someone once said that "creativity is just connecting things" and I couldn't agree more, since learning is making new connections in our neural system. It is a never ending loop and all things are connected to each other. It all goes back to thinking about how to create a safe environment, where people can feel vulnerable and even ashamed.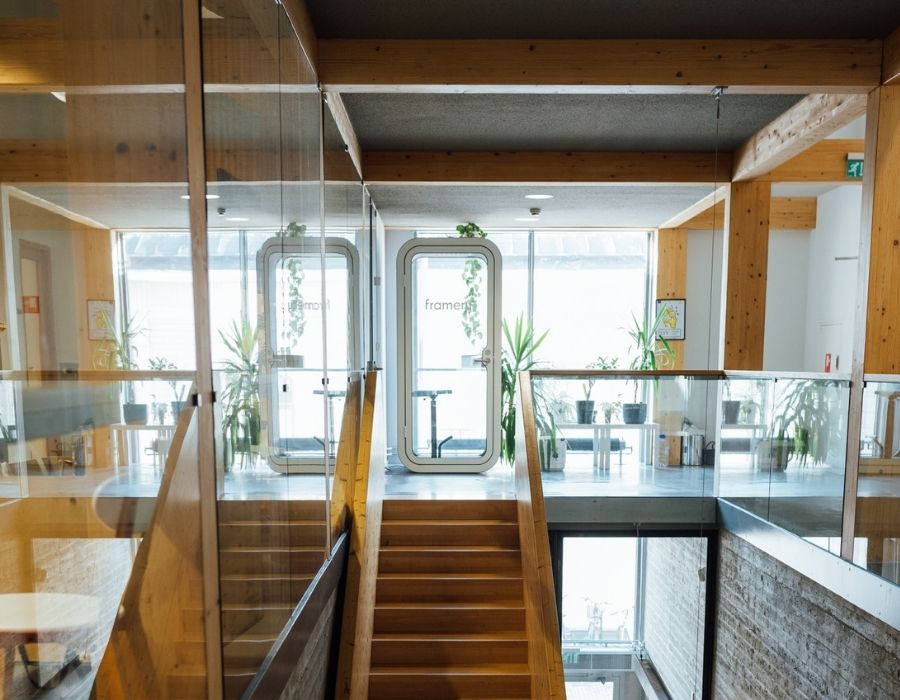 remote work
What else has then actually changed in our organization and culture? Before, we thought we were fully supporting remote work, but we have since learned what it actually means in practice to be working remotely, as a whole company and for several months in a row. Some have enjoyed it, and remote work will remain available for our team members also in the future. For others, it has been a completely different kind of experience. Therefore, we have been trying to make sure that our employees feel as safe as possible and have good conditions for working from home. It is not always easy though, when the whole world is under some level of lockdowns and chaos.
Also, the way of hiring new talent has needed some re-thinking since face-to-face meetings have not been possible. We have got some great learnings, and we see that this might also be a way to work in the future. Last year we gained many new colleagues and our headcount has grown. We will have some more new positions opening this year as well, so make sure to stay tuned. You can see our open positions here.
Fingersoft people & VALUES
The team has kept growing in 2020 so it was time to update some figures. We're now:
82 in total
34.7 years old on average
10 nationalities represented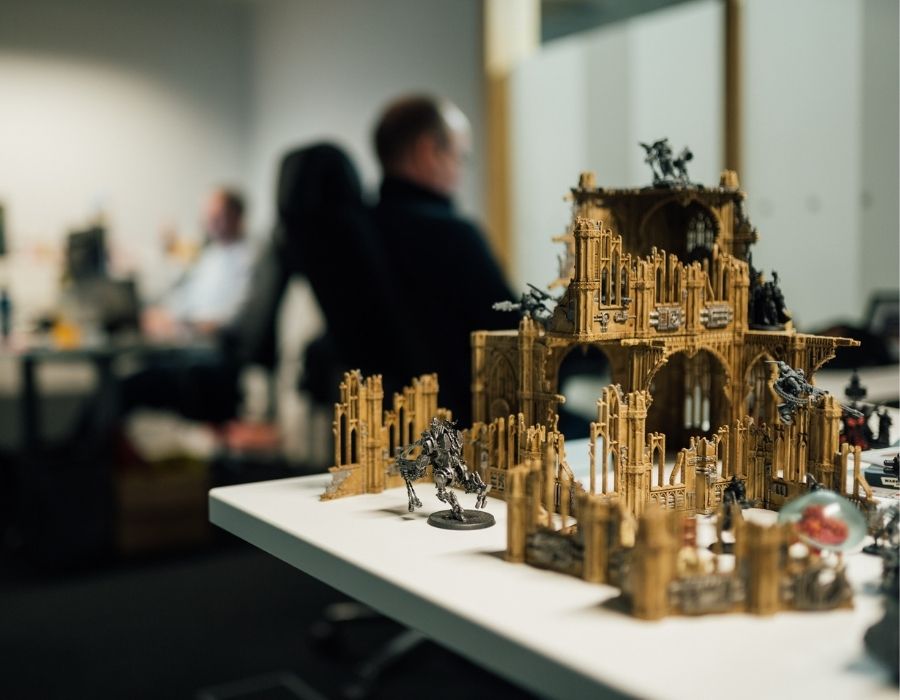 Our organization has always been very flat and decisions are made where the knowledge is. That is the key to how we work together and how our organization is built. Our values are always the basis to come back to, for example if there is a challenge. In total we have 7 values, and I would like to go through three of them here and explain how we think.
1. It's okay to make mistakes, we will learn from them. For us this means that on any level of the company, it is ok to make mistakes. It is more about the attitude of how we are open to learn from mistakes and see the value in it. We will never stop making mistakes and if we do stop that, it most likely means we are not doing anything really which is not a good thing in this ever changing environment.
2. We respect and trust each other, and act so that we are worth the trust, with kindness, integrity and honesty. By trust comes responsibility. This is all about how we behave and treat each other at the office, our partners, our players and so on. We believe in trusting the people who are a part of our organization and also trusting that they have the best knowledge in their area. Our people should feel safe to take responsibility for their actions, talk about their mistakes and to get the help and support they need to succeed.
3. We make fun games that we love. We make games that we love to play and we're willing and able to take the time to learn how to make our games better every day.
2021 – here we come
2020 was good to us in general, even with all the challenges, and 2021 will also be a very exciting year. The things that we have been working on for several months now are finally coming together.
The biggest change that we have done recently is in how we approach game development and how we always learn from the things we are working on as a whole company. The new game development funnel helps and directs our new game development efforts by providing a creatively free, transparent and supportive environment. There have been of course some extra challenges from remote work, but we think we have figured out how to do that, and we are also always open to improve and rethink ways of doing it better. I just can't wait to see what our teams come up with.
We are very proud of the excellent partnerships we have built over the years and games that have been developed in cooperation with some of them. We have also started developing the next Hill Climb Racing game and are at the same time developing totally next concepts.
Happy to share more news when we are ready and wishing a happy new year to everyone. Super excited about the coming year and curious too, maybe even learning something along the way and being just a tiny bit better at it 🙂